PERSONAL ​COACHING
Accelerate your leadership potential, life quality and the impact you make on others as we focus on coaching you as the whole person. We coach individuals going through transitions, high performers, new managers and executive leaders to grow holistically.
TEAM ​DEVELOPMENT
Engage and Align Teams to communicate effectively, make optimal decisions, heighten awareness, drive results and more no matter what stage development.
Organizational Alignment
Engage your people, elevate high-performance, identify blind spots, retain talent, navigate change, align culture and achieve results.
Growth Advising
We customized strategies with individuals, teams and organizations that are purposeful, intentional, accountable and measurable so you accelerate business growth.
OUR APPROACH
At Leading Wins, we believe everyone is a leader. Our coaching approach is structured to bring awareness and alignment to each person so we lead consciously. When we do, we experience more wins as individuals, teams or organizations.
OUR MISSION
To elevate the leader inside each person so individuals, teams, communities, businesses and our world can experience greater wins.
OUR VISION
A world filled with conscious leaders.
OUR MOTTO
LEAD NOW. WIN TODAY.
JOHN SEMERARO
(MBA, CPC, ELI-MP FOUNDER)
​ John Semeraro founded Leading Wins as a full-service individual coaching, team development, business strategy and organizational engagement company. Based out of Charleston, SC. Leading Wins offers a whole person, whole team and whole organization approach focused on awareness, alignment and action. All individuals bring unique gifts, strengths and opportunities for development. By focusing on the whole person, we are better able to generate greater understanding for the path of growth through evaluation of personal values, motivations, attitudes, intelligence, skills and experience. This approach helps catapult individuals, teams and businesses as leadership potential is elevated and more effective, efficient and lifelong growth is achieved.
Leading Wins has assisted in driving results, developing talent, equipping leaders and nurturing success across a wide range of industry sectors that includes healthcare, retail, financial services, sports, entertainment, technology, education, start-ups and nonprofits. John is a Certified Professional Coach (CPC) and member of the International Coach Federation (ICF). He is actively involve in bringing the Enneagram to professionals by serving as an Associate Member for the Enneagram in Business Network (EIBN). The EIBN is a global network of the highest quality Enneagram professionals who are committed to professional excellence and development of Enneagram-business professionals. John holds a Bachelor of Arts in Accounting from Saint Leo University, along with two Masters degrees at Ohio University in Business Administration (MBA) and Sports Administration (MSA).
About Our Founder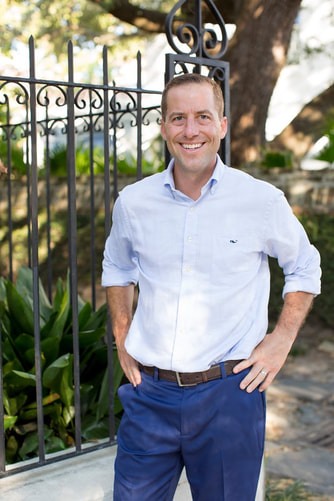 ---